Jan Lindeman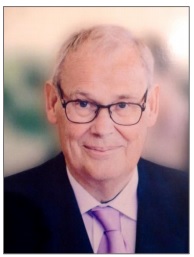 Jan Lindeman (29 August 1941 – 5 August 2014)
On 5 August 2014 Jan Lindeman (MD, PhD) passed away. Since then, we miss an excellent colleague, a friend, and a beloved and inspiring person.
At the end of the sixties Jan was trained as pathologist in Leiden. In 1976 he obtained his PhD with a dissertation on the morphology-based research Microthrombose en Fybrinolyse; een Pathologisch-Anatomisch onderzoek.
In addition to his diagnostic work, Jan has always been active in scientific research. During his PhD study he was able to convince the scientists of the Gaubius Institute Leiden to develop antibodies against various hormones.
In 1976 Jan became head of the department of Pathology of the SSDZ Delft. Under his leadership, new techniques were implemented and a start was made with medical immunology. Moreover, the microbiology division became the first non-academic pathology division with an electron microscope, the division molecular biology was set up, and new research funds were obtained.
Jan was convinced of his own way of research with and vision on modern techniques. The colleagues with who Jan cooperated intensively, admired him highly. His work on the standardization of diagnostic determination and the related cost structure for the health insurance companies has been groundbreaking. Thanks to Jan, departments of medical immunology were set up in among others Rotterdam and Gouda.
He started his own company for the production of diagnostic tests. This company has been the very first beginning of the present DDL Diagnostic Laboratory.
At the end of the eighties, Jan moved his activities to the Slotervaart Hospital in Amsterdam, where he kept working up to his retirement.
Jan was erudite, an acute thinker, and interested broadly. He had an excellent vision on new developments and enjoyed visiting foreign pathology laboratories to gain knowledge. He was an excellent diagnost and teacher. Although he sometimes had a sharp and uncompromising opinion, he always found a way to let you smile again with a beer and his laugh.
In 2005, a colon carcinoma was diagnosed. After a complicated surgery, Jan stayed in the hospital for months, he recovered thanks to his iron will. Three years later, he died because of a metastasized breast cancer. His funeral took place on Saturday 9, 2014 amid great interest.